We've PROVEN OURSELVES



At Food Services Inc. of Gainesville, our highly recommended 100-contract success record has made us one of the most qualified firms in the military dining industry. Everything is proudly achieved by mentoring licensed blind vendors to manage each contract exceptionally and independently. It's our added dedication to our vendors becoming entrepreneurs, and mentors themselves, that makes us unique amongst our peers.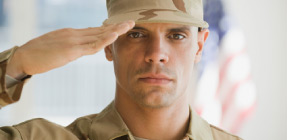 How we WORK



Since 1981, we've made our rates fair, reasonable and of course competitive. Whether it's a current contract or a potential one we consider this a principle.
Our teams always come with the finest technical skill in the industry


Our contract history remains spotless


We understand that changes need to happen and provide our full flexibility in meeting them
Licensed Blind Vendors EXCEL
We mentor licensed blind vendors to operate and manage each contract on their own, with precision


We provide all equipment, supplies and capital needed for the job


We also assume all financial risk with every partner